Vivaz Blog
15min FUNK HEELS Dance tutorial by Karla Mura | Vivaz Dance Shoes
May 05, 2020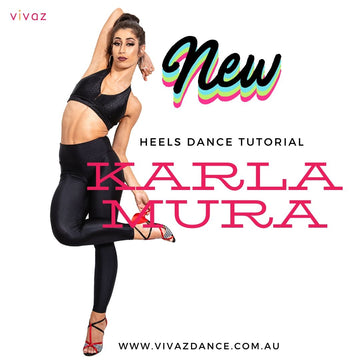 Introducing you to a series of dance tutorials designed, developed and filmed just for you, our #vivazbabes and #vivazguys.
Learn the routines, film yourself, post it, #vivazdanceshoes to be featured.
Check out this 15m funk heels routine that you can do from the comfort of your own home.
Dancer | The incredible Karla Mura 
@karlamaree_  | Professional Dancer @escoladesamba_sydney | Professional Make up artist | Founder and director of KMA (Karla Maree Make up Artistry) Karla specialises in many genres of dance but works predominantly in the funk / samba and commercial space.
Brought to you by Vivaz Dance Shoes
Karla wears the "Paris" Heels | Available here:
 Happy dancing with love from the Vivaz Team.