Vivaz Blog
5 min Salsa / Cha Cha Cha Dance combo by Tsehay Hawkins | Vivaz Dance Shoes
May 22, 2020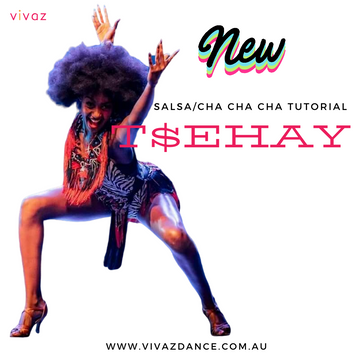 Tsehay Hawkins brings you this fiery salsa / cha cha cha combo for advanced dancers.
Fast. High Energy. Fabulous.
💃 Dancer @tsehay.hawkins
🎼 Music Celia Cruz | Bemba Colora
🔗 https://bit.ly/celiacruzbembacolora (youtube original version)
Tsehay is one of Australia's most sought after up and coming dancers, she is across many dance styles including latin, salsa, ballroom, hip hop and tap, and also works in acting and modelling while studying dance full time.
Her portfolio of work includes Brent Street Studios, The Wiggles, Ready Set Dance and Latin Motion Dance Acadamy.
Check it out and send your videos to vivaz@vivazdance.com.au or tag @vivazdanceshoes on insta ✌️