Vivaz Blog
Balancing Motherhood and Business | Meet The Designer
May 10, 2023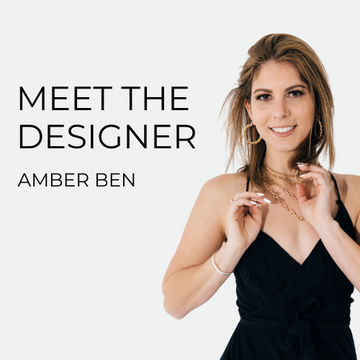 As we celebrate the special mothers in our lives this Mother's Day, we want to take a moment to recognise one of our own, Amber, the director and designer of Vivaz Dance. With her unwavering dedication to her children, her business, and her creative passion, Amber is a true inspiration to all mothers out there. At Vivaz Dance, we are honoured to have Amber leading our team as she balances motherhood and business ownership with incredible skill, grace and humility. Amber's story reminds us of the strength and resilience of mothers everywhere.
We sat down with Amber to ask her about her personal time, her creative process, and the biggest lessons she's learned since owning Vivaz Dance, her inspiring story is one that reminds us of the the power of grit, determination and hard work, and we are grateful to have her leading our team..
We hope her story will inspire and encourage all mothers out there to keep pursuing their dreams and finding balance in their lives. Happy Mother's Day from the Vivaz Dance team!
How do you balance being a mum, owning a business and designing new styles?
With great difficulty and a lot of bad hair days! But also, I like to think, with grace, humility and a sense of humour. Of course, I need to be very organised, have a sense of humour and just accept the fact that things will be messy. Always.
How do you feel being a mother actually benefits you as a businesswoman?
Being a mother has helped me in so many ways. It has allowed me to tap into a deeper level of empathy which has helped me establish great relationships with my staff, suppliers, and customers.
The challenges of motherhood have also helped me develop the ability to manage my time efficiently and accomplish a lot in a short amount of time, so I can spend more quality time with my family and still dedicate quality time to my business.

What do you do that you do for yourself and yourself alone? Not your children or your business?
I love my mornings at the gym, I just put on my headphones and focus on myself for an hour, it's all me.
Do you have a favourite pair of shoes that you've designed? 
My favourite pair is Martina, its black, its tall, it has a t-bar and you can wear it anywhere…my perfect shoe. Let's face it, I designed them for myself!
If you were at day 1 of owning Vivaz again, what would you do differently?
Absolutely nothing, every step that I have taken on the way here has lead me to where I am today and I wouldn't change a thing.
If you could share with your children the biggest lessons you've learnt since owning Vivaz, what would it be?
Never give up on your dreams, they can come true. Albeit with a lot of tears, sweat, hard work and sleepless nights. But when you are passionate about what you do, it is all worth it.
Do you personally test-wear each style?
Absolutely! You don't want to see my shoe collection…

What do your kids think mummy does for work?
They have grown up at Vivaz and they are very well versed on the ins and outs of what I do for work, since we chat about our day every night at dinner. Although much of it is quite abstract to them now as they are still so little. Basically they know that mummy designs dance shoes and they think it's pretty great!


How much work goes into, or how long does it take to get a shoe from your mind, to the paper and into the store?
It can take from 6 months up to a whole year to get from paper to store, depending on the complexity and development required, there can be several samples and fittings along the way until we are confident that we have exactly what we are after.
What inspired the recent new release styles?
The new release styles are all about giving our customers what they've been asking for. I always love hearing from people about what they want to see in our range. Many were requesting silver and red, so I made sure to add those shades to the collection.
I'm really into black and white combos right now, so I designed the Bianca style to give a fresh spin on a traditional bridal shoe. Spence, the new brown Luiz was inspired by my dapper husband who loves a dance loafer and I just thought they would look fabulous in a more classic colour.