Vivaz Blog
Heels Class Dance Heels Designed For Dancers
May 05, 2023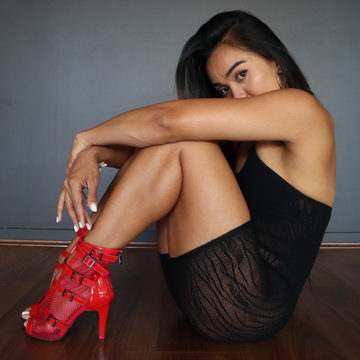 Dance shoes and heels can have an enormous effect on a dancer's performance, from comfort to style. At VIVAZ, our aim is to offer premium dance shoes and heels to elevate your performance to new levels - one such brand being VAMP Heels! 
VAMP Heels is a brand that has taken the dance community by storm with its fashionable yet comfortable dance heels. These commercial dance heels are great for dancers of all levels and styles - whether just starting out or seasoned performers alike! Offering an extensive variety of colours, designs, and heel height options - VAMP Heels have something suitable for everyone.
VAMP dance heels stand out with their exquisite craftsmanship and attention to detail, from high-grade materials to eye-catching details and finishes that stand out. No matter which pair of dance heels you select, VAMP is guaranteed to turn heads and impress.
VAMP Heels go beyond style - they're designed for comfort and performance too! Boasting patented ultra soft gel insoles and sturdy ankle straps for all-night dancing support and non-slip outer soles so that there won't be any slipperiness during heels class or while enjoying your self on the dance floor at clubs. At Vivaz Dance, we are delighted to carry www.vampheels.com as our heels class and commercial dance heel range.
At Vivaz Dance, we understand the importance of having suitable footwear is for dancers of any style - whether taking heels class or performing on stage - which is why our wide variety of dance shoes and heels offers you something to meet any style or need!
VAMP offers high-quality dance shoes and heels designed to combine style, comfort and performance in one package - something not easily found elsewhere! Plus don't forget Vivaz Dance - for all your dancewear needs from Latin and Ballroom heels, shoes and clothing to accessories and more - with high quality products and superior customer service you are sure to find everything needed to dance your heart out!
Be reminded when dancing in VIVAZ or VAMP it's more about passion, energy and joy of movement than steps - so dance like nobody's watching and let your feet do all of the talking!