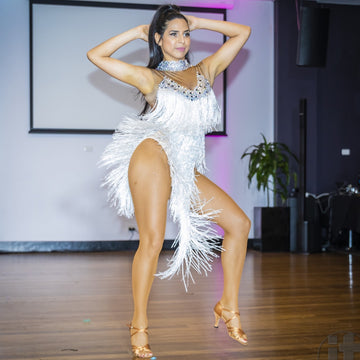 In this dance tutorial you will learn a short combo of Salsa On2. Dance at your own pace pause and rewind the video, enjoy the feeling of Salsa.
Welcome to Vivaz Dance Channel where you can learn and enhance your dance vocabulary. Complete tutorials for your viewing and grooving pleasure with an easy level guide:
VVVVV - Are you even human?
VVVV - Advanced
VV - Beginner
V - Basics
Please like, comment and share if you love what you see, be sure to check out our dance shoes at https://www.vivazdance.com.au and enjoy a sneaky 10% off with code IGTV10