Vivaz Blog
What's the difference between dance shoes and regular shoes? | Why do I need special shoes for dance?
Jun 05, 2020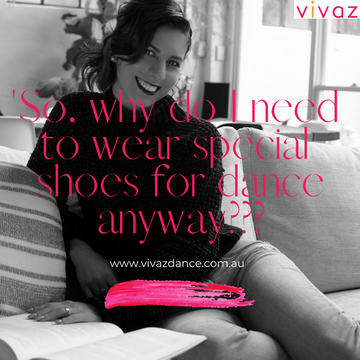 Wondering why you need to buy yourself a special pair of shoes for dancing when you can wear your favourite pair of blahniks?
In this video blog, Amber Ben - Designer and Director of Vivaz Dance, gives you 5 important reasons why you need to wear dance shoes for dancing - and not your regular street heels.
Any questions? Email Amber direct on vivaz@vivazdance.com.au